CAN'T MAKE THE TRIP BUT NEED SOMETHING FIXED ?

MAIL IT AND WE'LL GET IT BACK ASAP !
We will be closed Sept 10 - Sept 15 and will re-open sept 16 from 10 - 6 .

Pictured below is a sampling of the places to visit.

Add a trip to SE Mass to your to do list and visit us while you're here.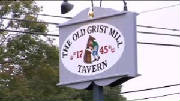 ON THESE PAGES YOU WILL SEE A SAMPLE OF WHAT WE OFFER
PLEASE PHONE, EMAIL OR FACEBOOK (same name) FOR MORE INFORMATION.