CAN'T MAKE THE TRIP BUT NEED SOMETHING FIXED ?

MAIL IT AND WE'LL GET IT BACK ASAP !
Many people incorporate a visit to the barns or sights in our area

with a visit to the tack store

Pictured below is a sampling of the places to visit.

Add a trip to SE Mass to your to do list and visit us while you're here.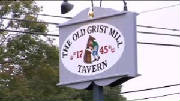 Can't make it during business hours?
Give us a call and we will open EARLY or stay LATE
PLEASE PHONE, EMAIL OR FACEBOOK (same name) FOR MORE INFORMATION.
CALL 508 223 3033 *** TEXT 508 289 1318 OR randy@horsemensltd.com